22 Oct

Mobile Application Engineer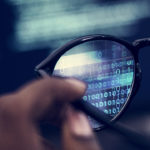 Zigen Corporation
Zigen is looking for a Mobile Application Engineer who will be responsible for creating and maintaining iOs and Android applications for automation control systems.
Zigen manufactures residential and commercial audio/video connectivity devices with bleeding edge technologies. Zigen takes pride in delivering reliable high-quality products that meet and exceed the needs of installer and end-users alike.
​Responsibilities:
Build an app from idea to product launch
Work with marketing team to design UI/UX.
Ensure performance and quality of apps.
Test and fix bugs.
Submit apps to their respective app stores.
Build and maintain cross platform mobile applications
Identify, trouble shoot, and fix bugs.
​Requirements:
2-3 years of mobile app development experience.
Ability to function in a team environment.
Ability to work independently and efficiently.
Great problem solving skills.
Technical Skills.
Experience with version control system such as Git.
Familiarity with UDP APIs to connect to back-end services.
Ability to design web-page interfaces.