22 Oct

FPGA Engineer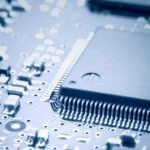 Zigen Corporation
Zigen manufactures residential and commercial audio/video connectivity devices with bleeding edge technologies. Zigen takes pride in delivering reliable high-quality products that meet the needs of installer and end-users alike. We are looking for an eager and motivated FPGA Firmware Engineer with a strong interest in audio and video technology to join our small engineering team.
Responsibilities:
Understanding technical requirements in order to design, develop and implement new projects.
Technical leadership of FPGA design and algorithm creation
Collaborate with internal engineering team.
Requirements:
Experience in Altera, Lattice CPLD / FPGA development, design and algorithm creation
Experience with FPGA debugging.
Experience with Verilog.
Knowledge of chip-to-chip communication protocols, such as I2C, SPI, UART.
Excellent communication skills, (written, and verbal)
Strong attention to details, highly organized, computer literate
Familiarity with laboratory equipment such as oscilloscopes, power supplies, and multimeters.
Preferred Qualifications:
Experience with Video tiling, Multi-View, interlacing and etc. is highly preferred but not required.
Experience with embedded development and familiarity with ARM Cortex-M micro controllers.