22 Oct

PCB design Engineer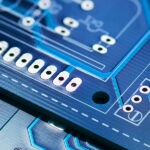 Zigen Corporation
Responsibilities include the design and layout of digital and analog high density multi-layer PCB's.
Key Job Responsibilities:
Perform PCB component placement, PCB routing, and design release documentation for Printed Circuit Boards.
Design component footprints for the Master Component Library.
Coordinate and participate in hardware product development activities.
Evaluate new PCB ECAD design/validation tools.
Write scripts to automate routine tasks associated with E-CAD applications, databases, and libraries.
Support schematic capture, netlist, generation and circuit board layout.
Monitor operating procedures and other internal documentation for completeness and manage updates.
Provide guidance to design engineers on practical constraints of PCB layout
Professional Qualities:
Willing to dive into and take ownership of critical design issues.
A strong ability to multitask and support multiple projects at one time.
Eager to work in a fast paced development environment.
Must have strong interpersonal skills and be self-motivated.
Completes tasks in a timely manner.
Flexible & able to quickly adapt to changing conditions and make decisions based on incomplete data
Strong verbal and written communications skills.
Experience:
5+ years of experience in PCB design
Experience with Printed Circuit Board tools. Altium Designer is preferred.
Experienced with high density multilayer printed circuit board layout, using surface mount (i.e. IPC-SM-782), modular and discrete technologies.
Experience in Analog and digital layout hybrid designs
A strong experience in HD/UHD video PCB design and audio routing practices
Design background in all design phases to include heat transfer, impedance control, EMI, circuit compatibility, shielding, critical circuit patterns as well as reliability and vibration/stress.
Experienced with all variations and PCB configurations to include back panel, memory, flex, component and power supply layout/design.
Experienced with HDI methodologies such as layer stackups and impedance issues, and HDI applications in the use of BGA, uBGA, blind and buried vias and via in pad.
Design of printed wiring boards requiring the implementation of differential pairs, high speed clock nets and ohmic line concerns.
Ability to read and interpret electronic schematics and component datasheets.
PCB verification tools
Rules/constraint based design practices
ECAD to MCAD integration
Experience with PCB fabrication and electronics manufacturing process (DFM, DFT, DFA)
Working knowledge of volume production, process and quality
Working knowledge of computers, electronics, and standard software applications.