20 Dec

What the EDID?

EDID Management Explained

Managing EDID (extended display identification data) in any home theater install can be one of the most frustrating aspects of the job. Poorly managed EDID creates situations that are instantly noticeable by your client and before you know it you are rolling a truck to fix a black display. Typically, a distribution amp is used in these installs and can often be the source of the problem. Traditional distribution amp's ("DA") pull their EDID information from output 1 of DA and force this EDID across all outputs. This isn't an issue if all your displays are the exact same model. However, we're not always that lucky and are forced to make customer provided displays work.
If the displays are not exact/same models, you are facing EDID conflicts and dropouts.

Here are some common issues seen with distribution amps managing the EDID:

Situation 1: Out-1 has 4K display, Out-2,3 & 4 have 1080p displays. DA is retrieving it's EDID from Out-1 as 4K and is forcing this info to the source. Source is outputting 4K and now there are 3-blank/black screens.

Situation 2: Output resolution has been set to 1080p but now the source is outputting HD audio. The EDID received from the display tells the source that it can receive uncompressed audio so now the displays only output sound effects but no dialogue.

Situation 3: A higher-end DA that can pull it's EDID from any output has been installed to circumvent these issues. Output -3 has been powered up and picture came on, then the rest of the displays are powered up and everything is working as expected. The following morning the customer powers on the 4K display first, then powers on the rest of the displays only to discover only one TV works and
the rest are black or going in and out.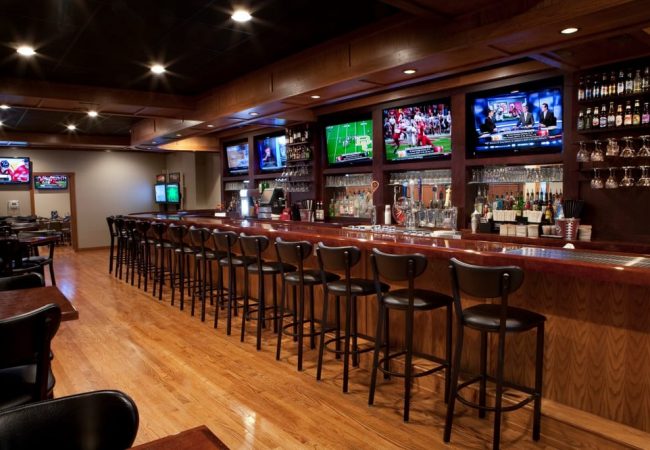 Our HXL-44 and HXL-88 matrices can either be used as a DA and/or Matrix router.
These units have a very sophisticated EDID and diagnostics tool built into them to alleviate HDMI problems. Our award winning ZigNet diagnostic analyzer allows you to take control of your system's install.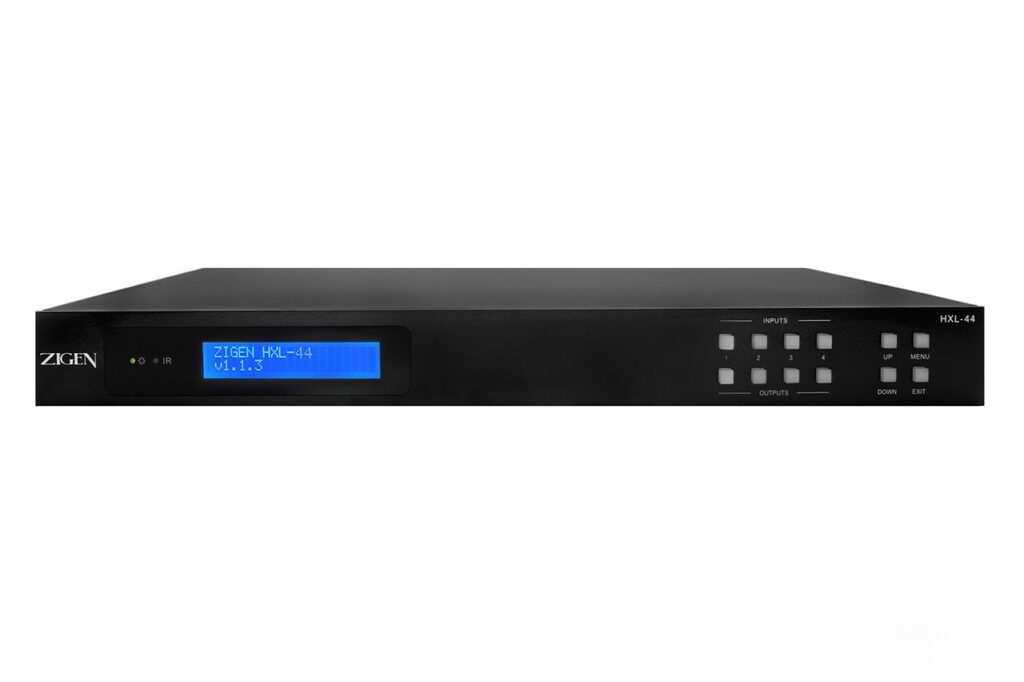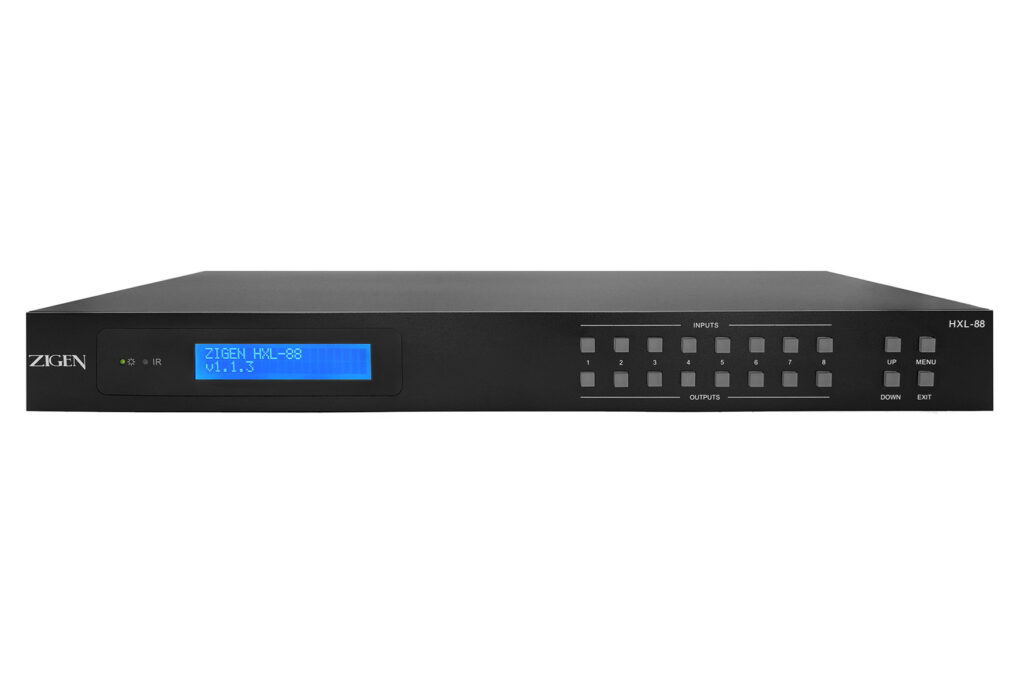 By simply logging into our free embedded diagnostic tool we allow you to take over EDID management and tell the sources to output desired resolution that will be supported by all of your displays.
Below is a screen grab from HXL-44.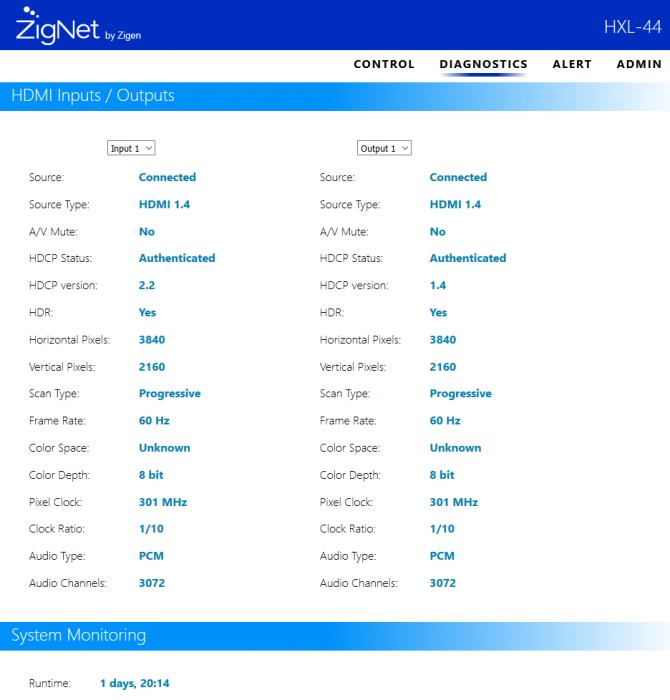 1) Simply click on the drop-down, select destination source (1 thru 4 or ALL)
2) Select desired resolution and audio codec
3) Click Set EDID
You are done!
Need more info? Click on the Diagnostics page and retrieve system vitals: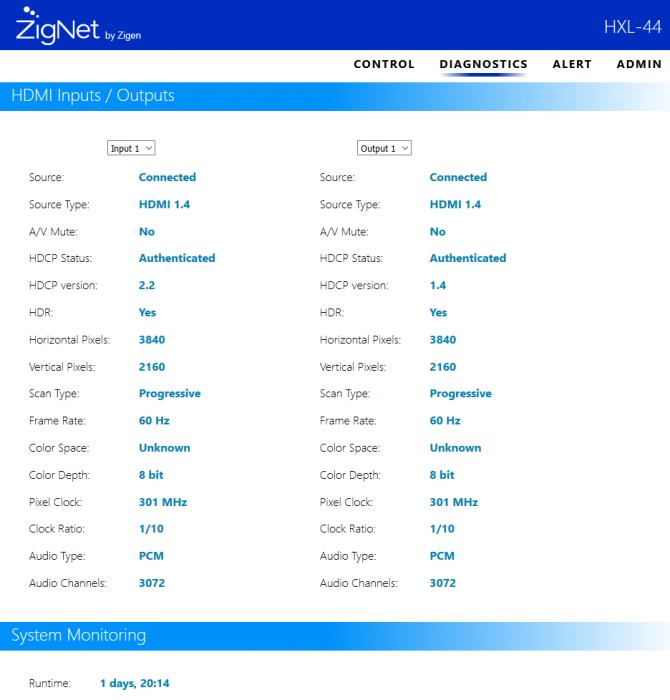 It's no secret that for us to maintain a relationship with our customer, we must stay in constant contact. ZigNet has you covered. With our "ALERT" tab, you can stay on top of your projects and notify your customer of any unusual behaviors or glitches encountered with their system. You actually communicate with your client about issues that have already been resolved before they even notice. You may select glitches you want to be notified on and how frequent you want to receive your notifications. You can remote-in to this device in order to fix and or monitor system vitals. This powerful tool can help you eliminate costly service calls so that you can spend your time on selling instead of servicing.